Outstanding quality "Made in Germany"
---
Whether it's cold forming, CNC milling, tubular rivet or assembly production: If you opt for a Möhling product, you can rest assured that it will embody outstanding quality "by design".
Our quality management system meets highest standards in terms of technology, metrology and personnel qualification. The award of IATF 16949:2016, DIN ISO 9001:2008 as well as ISO 14001:2004 and ISO 50001:2011 certificates evidences not only Möhling's compliance with globally recognised quality regulations and standards, but also testifies to our efficient and responsible use of natural resources.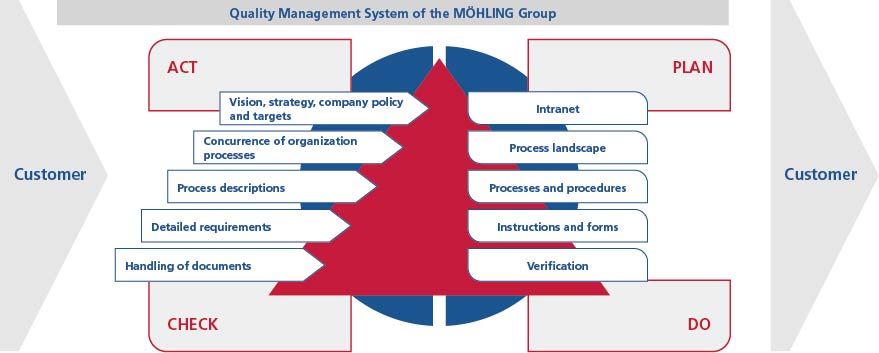 A "Zero Defect" strategy for 100% quality

From the stage of planning via production down to delivery: Each step in the Möhling process chain has been designed with the "Zero Defect" strategy in mind. Automated process monitoring, continuous production control by a CAQ system, worker self-control routines supported by automated high-precision measuring systems as well as a final 100% inspection of all produced parts ensure top-notch product quality.
We check all relevant quality criteria through a variety of mechanical and optoelectronic means and also to verify and ensure product properties via eddy current and ultrasound technology.