Connection elements by Möhling - providing each customer with just the right made-to-measure solution.
---
High quality "cold off the presses": complex part geometries designed for YOU!
Möhling's shopfloor is equipped with over 280 coldforging machines that are capable of handling steel, non-ferrous metals and special alloys. These machines work wire cutoffs into pressed blanks using up to 7 forming stations designed to faithfully translate sophisticated geometries into their physical counterparts – in line with your specifications and with weights ranging from 0.06 g to 400 g per piece.
Subsequent mechanical treatment: from coldforged blanks to perfectly finished "special" parts
Comprehensive options for subsequent treatment turn bolts and moulded parts into genuine "special" parts. Depending on your needs, the coldforged blanks can be turned, rolled, drilled, milled or ground, as the case may be. Möhling's shopfloor is equipped with 300 finishing machines for chip-producing (cutting/machining) and non-cutting metalworking operations.
Our rolling expertise goes far beyond meticulous workpiece threading to DIN. Möhling also uses moulding rollers to create undercuts or notches/grooves; special threads and knurled profiles can, of course, also be implemented.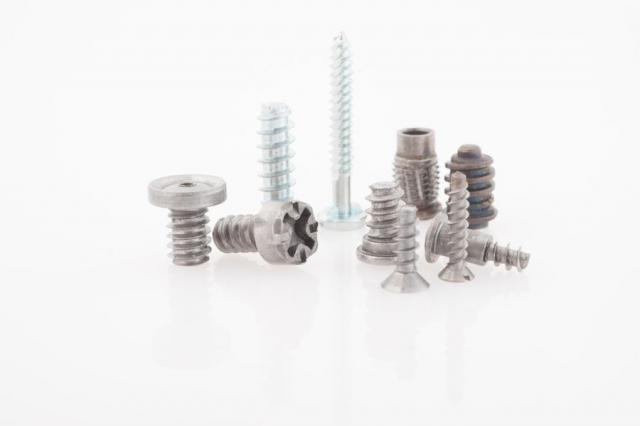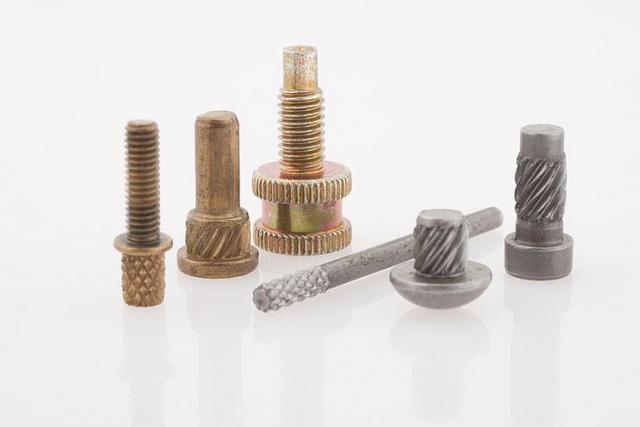 Our comprehensive downstream cutting equipment includes not only cam and CNC-controlled finishing lathes as well as drilling machines designed for creating axial and off-axial/transverse holes, but also boasts milling machines conceived for creating slots on the head or shaft of the workpiece. Finishing operations can be efficiently combined with the help of dial feed (indexing table) machines.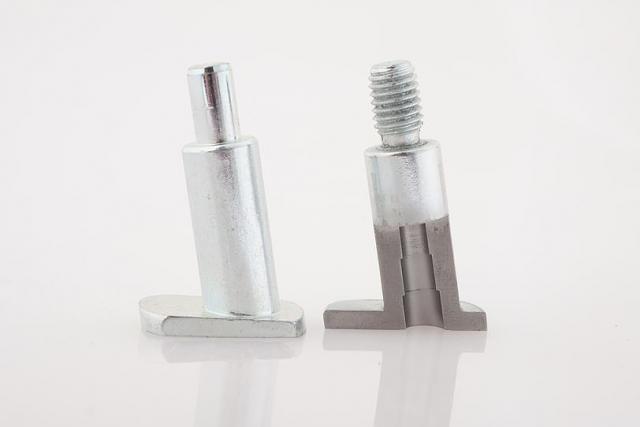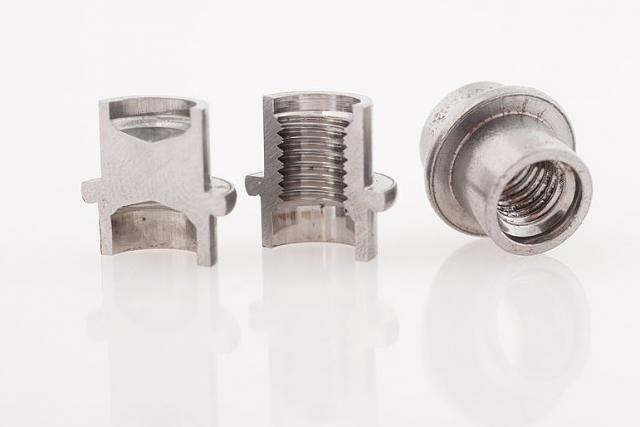 In addition, Möhling offers a range of surface-modifying finishing techniques, such as barrel/vibratory finishing, ECM deburring, electropolishing, thermal deburring as well as blasting.
Heat treatment and surface coating by certified partners
Thanks to our cooperation with certified partners, we can offer you any type of state-of-the-art heat treatment and parts coating, again in accordance with your specifications.